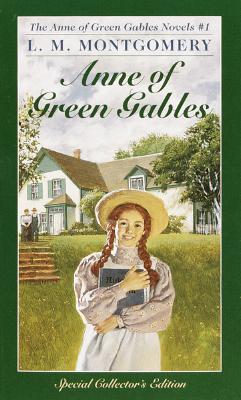 Flashback Friday is a weekly (although recently I've been letting it slide...my bad) post that highlights a book that I liked when I was younger. You're welcome to join in- I'd love to read about your childhood favorites, or even books that you didn't enjoy so much.
This week I'm showcasing a book that I remember reading in late elementary school, and I absolutely hated it. Some may scowl at the fact that I really disliked this classic (which I'm sure is beloved by some), but I'm being honest. Anne of Green Gables was just not my cup of tea; one reason being (from what I remember) was that Anne talked SO MUCH. A very long-winded young lady. For some reason the way the book was written plucked my last nerve.
It was the only reading test that I ever failed. :(
Have any of you read Anne of Green gables? If so, what did you think?